Making the transition to full automation is more vital now than ever. And capturing the current state of your plant is the first step in understanding how to make that transition successful.
Automation has long been recognized as the way to maximize safety and precision in food and beverage production. The benefits of transforming both facilities and systems to be more efficient and add smart capabilities that can provide performance data and feedback in real time are well known. Companies have already made great strides in optimizing supply chains and production processes to minimize waste. But there's much more to be done.
Company
Any
Location
Any
In an industry where every dollar spent on plant improvements has to show an almost immediate return on investment, upgrading to full automation has been a challenge. Yet if there's one thing we've all learned from this pandemic, it's that automation is imperative. Plants where robots and automated lines do most of the work have avoided the shutdowns and production interruptions that have plagued numerous other facilities in the U.S. and around the world. Making the transition is more vital now than ever. And capturing the current state of your plant is the first step in understanding how to make that transition successful.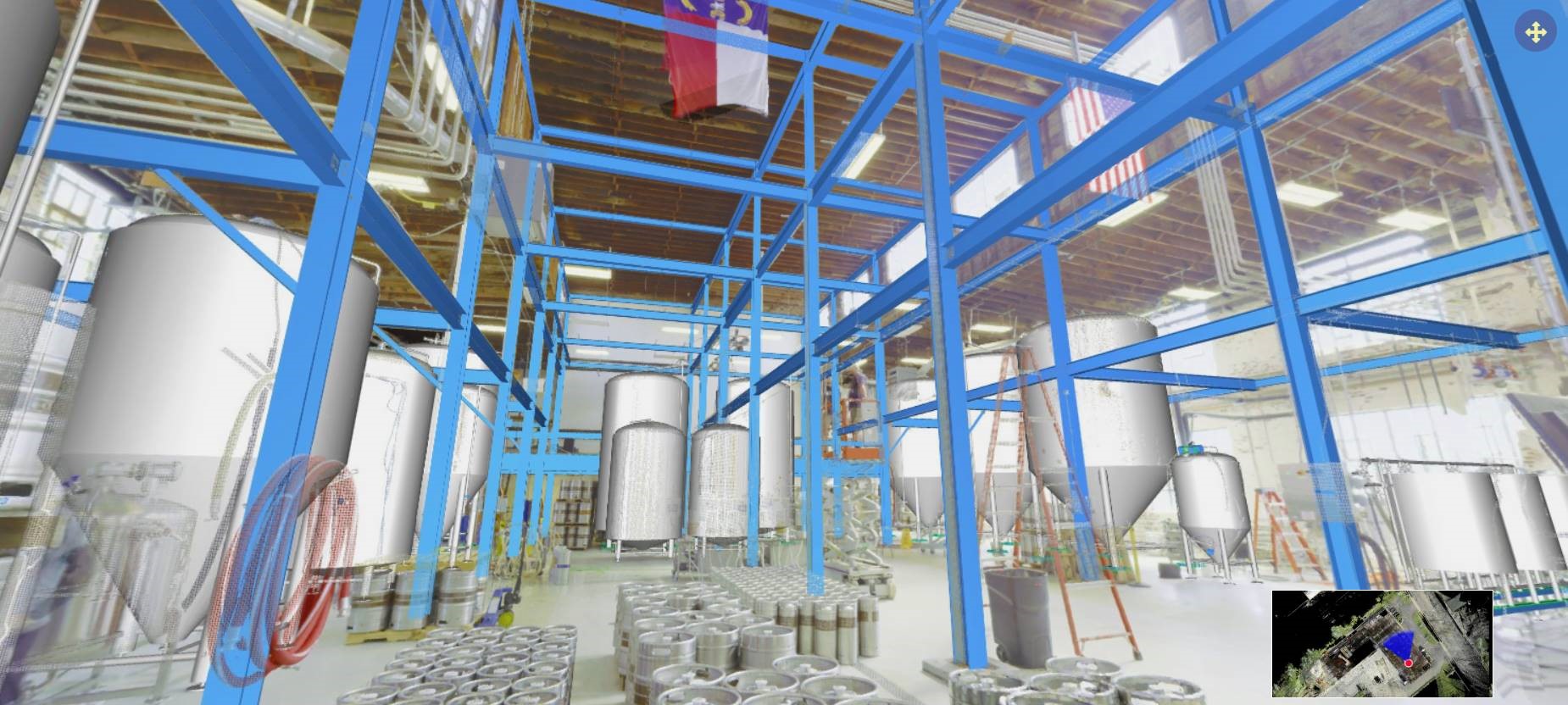 Laser Scanning Makes It Possible
Easy access to complete as-built data on your facilities empowers stakeholders throughout your organization to make faster decisions, gain visibility into design and modeling activities, and evaluate entire assets from anywhere. Laser scanning makes it possible.
With 3D laser scanning, obtaining comprehensive data on your entire plant can be achieved quickly and safely. Technology is available that captures accurate data in any lighting condition, collects both point cloud data and high dynamic range imagery in the same setup, and uses cutting edge VIS technology to ensure scans align properly so the job can be finished fast. (The fastest laser scanner available completes a full scan in as little as 26 seconds, enabling an entire facility to be captured in minutes.) This means you can capture comprehensive data in a fraction of the time compared to other measurement methods. All of this data can be collected safely with a single operator working alone.
Additionally, there's no need to stop production—you can scan safely while machines are running. This capability helps to transfer tribal knowledge that can help to keep machines running in the future.  Having a view of the entire line or facility can help you see the bigger picture and help accelerate conversations about upgrades.
RELATED: A Sweet Success in Plant Documentation for Michigan Sugar Company
If you've looked at laser scanning before and thought it seemed too complicated, you should know that the latest advances significantly improve usability. Ease of use is a key advantage of the newest technology. Most of the "back office" processing work of linking scans together can now be done in the field, which is a significant time savings. Office software makes it easy to clean and process point cloud data, do quality control checks to ensure your scans align, and publish the finished file format that can be easily consumed by other CAD applications. It's never been easier to get the job done faster and right.
Digital Remote Management Maximizes Agility
Covid-19 has revealed the cracks in the armor of an industry that has been hampered by tight profit margins and a resistance to change. But the old mentality of "if it ain't broke don't fix it" no longer applies. Taking the approach of using data and technology to drive decisions is not the new normal, but it is a more urgent normal. That process starts with understanding where your current state sits and gives meaning to where your future is headed.
RELATED: Laser Scanning Keeps the Muffin Mix Moving for "JIFFY" Mixes
A digital representation of the current state of your operations enables true digital remote management—full transparency across an entire F&B organization with the ability to provide optimal feedback mechanisms to ensure that all stakeholders can benefit from improved production, smart planned upgrades and extensions as well as ongoing insights into daily operations.
Laser scanning your equipment and facilities can provide the data you need to support any project you can think of in your food and beverage operations.  Just imagine what you could bring to the table with that much insight.