Why Choose Leica Geosystems?
Powerful Hardware
Innovation
Our innovative plant solutions make accurate documentation simple. With incredible performance, ease-of-use, and industry leading innovation and needs-based configurability our wide range of professionals hardware solutions are ready for any application.
Feature-Rich Software
Integration
Our scalable solutions allow you to transform point-cloud data into actionable results. From visualization to verification, our intelligent software can process and analyze raw data highlighting issues that otherwise may have been overlooked. With our intelligent easy to use solutions, you will be able to create high-value deliverables and rich 3D visualizations.
Experienced Team
Know-How
From on-site and factory-based classroom and field training to a global network of experienced support specialists, no organization can help you succeed in 3D laser scanning better than Leica Geosystems.
Our high-performance dedicated laser scanners provide industry-leading millimeter accuracy for the highest level of confidence, while our innovative integrated scanners provide the utmost versatility. Add this to powerful software, experienced support and efficient workflows, and you have a complete solution that increases safety, facilitates quick project turnarounds, saves money and substantially reduces the likelihood of errors.
Meet Your Industrial Plant Team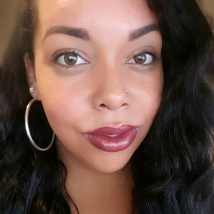 Angel Dotts
Industrial Plant Solutions Support
North America