Where automation and digitization once might have been considered a luxury, they're now seen as a necessity as food & beverage manufacturers recognize their impact on safety, efficiency and agility.
While the situation has created tremendous challenges, it also presents unparalleled opportunities. Where automation and digitization once might have been considered a luxury, they're now seen as a necessity as manufacturers recognize their impact on safety, efficiency and agility. Thanks to the technology advances that have occurred over the last several years, solutions now exist to make such transformations fast, easy and cost-effective.
The Benefits of Digital Remote Food & Beverage Manufacturing
At the forefront of these advances is 3D laser scanning, which empowers food and beverage manufacturers to quickly get accurate, comprehensive as-builts of current facilities, production lines and areas for upgrade or expansion. The data that is captured can be viewed, measured and acted upon immediately or consumed by a CAD application for modeling and record-keeping. Even inaccessible or hard-to-reach areas can be easily documented by combining the latest state-of-the-art laser scanning technology with handheld controllers that capture 3D measurable images and geotags. Robust and intuitive cloud-based sharing tools enable seamless collaboration with key stakeholders and clients while providing fast and easy access to actionable data.
Using reality capture as the starting point for any capital project is crucial to ensuring complete and accurate data. The latest high-speed laser scanners enable you to quickly scan a facility or production line without needing to shut down and disrupt production. In fact, the fastest laser scanner available completes a full scan in as little as 26 seconds, enabling an entire facility to be documented rapidly with a single operator working alone. Scan data can be registered and viewed in real-time to ensure all relevant data is captured, reducing or even eliminating return trips.
Using this accurate real-world data in CAD applications to inspect, analyze and model for expansions and upgrades saves time and money by preventing rework and enables facilities to make rapid changes as needed in the future. It can help you plan for line upgrades or expansions, lay out the facility to allow for more and seamless automation devices, and provide opportunities to enhance areas to ensure safety concerns can be met. An accurate digital twin of your facility allows you to train staff remotely and streamline maintenance and operations. In the case of temporary production line modifications, having accurate as-was data can enable you to rapidly shift back to original configurations, maximizing uptime.
The Best Way to Face Unpredictability
Change is a constant. Streamlining your processes and making capital investments to improve productivity, agility and safety will help you remain successful through every new disruption, shift or situation that might occur. Having a complete scanning solution and digital remote manufacturing processes in place will enable you to manage your projects better and get faster results, so you can achieve a faster return on your investment.
That's a sweet strategy that stands the test of time.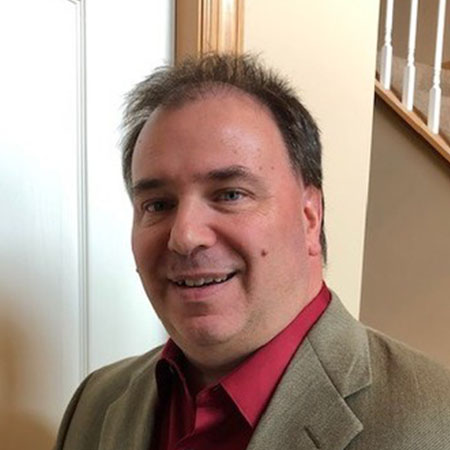 Wyatt Lee
Industrial Plant Solutions Specialist Plant Atlantic
Wyatt Lee is a technology advocate and problem solver with a history of challenging perceptions and paving the path to success in new opportunities. As an industrial plant solutions specialist for Leica Geosystems (a Hexagon company), Wyatt works with organizations in food and beverage processing, oil and gas production, shipbuilding, water/wastewater treatment and other industrial processes to assess operations, identify areas for improvement and explore new ideas for gaining a competitive advantage. Read More
If You Are Interested, We Can Provide Additional Information On The Topic Of Your Choice.